BEIWO Medical can provide plasmid big provide automation system solutions, independent research and development sample save the liquid, all kinds of genomic DNA/cf-DNA, viral DNA/RNA and other automation, magnetic bead method, or the manual(column method extraction kit, etc.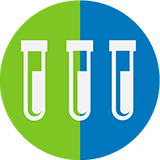 The newly introduced BEIWO AP-6 automatic extraction supernatant preparation instrument can be combined with the endotoxin-free plasmid extraction kit and downstream automatic ion exchange/magnetic bead purification equipment emphatically introduced by Beiwo Medical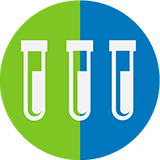 Self-developed sample preservation solution, various types of automated (magnetic bead method) or manual (column method) extraction kits for genomic DNA/cf-DNA and viral DNA/RNA
Molecular biology, stem cell series and other experiment-related consumables
Beiwo Medical sincerely provides customers with economical and reliable CRO customization services, mainly including virus packaging services, total RNA preparation services, plasmid DNA preparation services, etc.
Hangzhou BEIWO medical technology is a Chinese manufacturer of reagents and instruments in molecular biology and diagnostics. Our broad product portfolio encompasses consumable kits, instruments, and bioinformatics that allow our customers to unlock insights from these molecules and address molecular testing challenges from Sample to Insight technologies . Founded in 2018 in Hangzhou, serves more than 1000 customers around the globe. Beiwo partnered with various authoritative instituitions, including UWI, Genescript, Peking University, Tsinghua University, Zhejiang University, UCSD and others.
More than              
200 Products and Services
More than
10 certifications